Camera Openers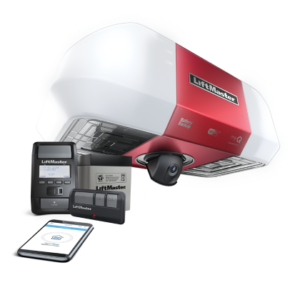 Secure View™ DC Battery Backup Belt Drive Wi-Fi® Garage Door Opener
Built-in video camera enables you to keep an eye on your prized possessions through a live feed or recorded event.
Two way audio allows you to tell those teens "Don't even think about it".
Built-in Wi-Fi® allows for smartphone control with the myQ App, so you always know who's sneaking around your garage.
Battery backup allows you to open/close your door even when the power is out.
Loading Docks & Accessories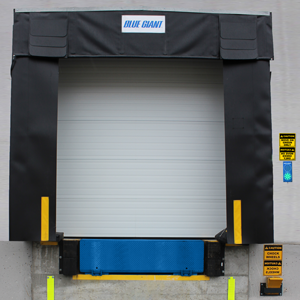 We make your loading dock better. Choose from a wide range of top quality loading dock products, such as Bumpers, Bug Screens, Shelters, Seals and more.
Save money on reduced energy costs
Improve Safety
Increase Productivity
Security Gates and Storefront Protection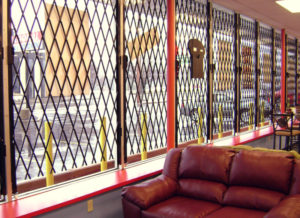 Are you at risk of a smash and grab robbery? Protect your assets today! We now offer top quality security gates and storefront protection. We also have mobile gates and controlled access gates.
For examples see:
– www.xpandasecuritygates.com
– www.quantumsecuritygates.com